The top 10 highest paid executives of the Illinois-based company seeking to buy Blue Cross Blue Shield of Montana made a combined $59 million in salaries and bonuses in 2012, according to Illinois state records.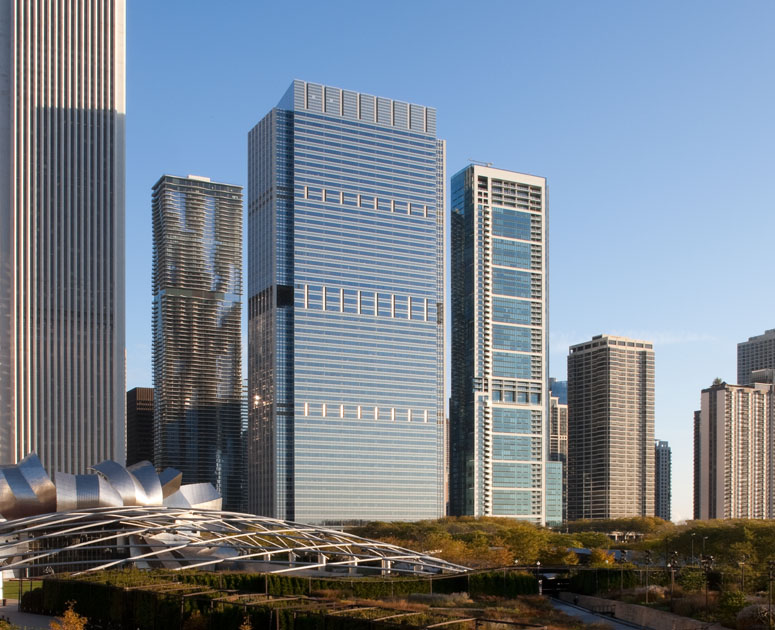 Illinois-based Health Care Service Corporation is in the process of trying to acquire BCBSMT, Montana's largest health insurance provider, and is seeking approval from State Auditor Monica Lindeen and Attorney General Tim Fox.
Lindeen's office last month requested that executive compensation information for HCSC's top executives be part of the record as state regulators consider whether the merger is in the best interest of Montanans.
"We think Montanans have a right to know what the executives of a potential acquirer of nonprofit Blue Cross Blue Shield of Montana make," said Lindeen's chief legal counsel, Jesse Laslovich. "We already know what chief executives at Blue Cross Blue Shield make and we think that information ought to be consistent."
Chicago-based HCSC, the nation's fourth-largest insurer, is a coalition of Blue Cross plans in Illinois, Texas, New Mexico and Oklahoma and has 13 million customers. Blue Cross in Montana has 270,000 customers.
Former Supreme Court Justice William Leaphart presided over hearings in the case in February and March. Late last month Laslovich asked Leaphart to include the executive pay information in the official record for regulators to consider. HCSC on Thursday filed a brief resisting that request, arguing the information has no bearing on the proposed merger.
HCSC's attorneys argued to Leaphart that HCSC employees, including its executives, have a reasonable expectation of privacy under the Montana Constitution that should protect their compensation information, even though the information is public under Illinois law.
"During the public hearing this information was sealed to preserve the privacy expected under the Montana law," said HCSC spokesman Greg Thompson. "We provided it solely in the interest of cooperating in our ongoing discussions with regulators, and therefore the individual employee compensation should not be publicly disclosed."
Thompson said HCSC is the nation's largest customer-owned health insurer, with total gross revenues of approximately $52 billion for all lines of business.
"For every dollar we receive in revenue, a small fraction of a penny goes to executive compensation," Thompson said.
Laslovich, who had seen the executive pay information prior to it being sealed in the Montana case, said the information is significant because HCSC's top executive made nearly as much in 2012 as the amount the company was initially willing to pay for the entire book of business for BCBSMT.
"That factors into the ultimate recommendation we'll be making to Justice Leaphart," Laslovich said. "It goes to the commitment we have to the Blue Cross Blue Shield of Montana plan and ultimately the Montanans who are insured by Blue Cross Blue Shield of Montana."
HCSC originally agreed to pay $17.6 million when it announced last year that it would buy BCBSMT. The company later agreed to build a 100-employee call center in Great Falls and pay an additional $23 million to acquire BCBSMT if state regulators signed off on the deal by the end of last month.
On March 31 the company announced that it was scrapping plans for the call center because Montana regulators hadn't given the company reasonable assurances that the deal would approved.
The Great Falls Tribune obtained a document from the Illinois Department of Insurance that shows HCSC's top executive, CEO Patricia Hemingway Hall, took home $16 million in 2012. According to the filing, $14.9 million of that came in the form of bonuses.
Hall's pay jumped nearly 20 percent from 2011, when she made $12.9 million in total compensation, including $11.8 million in bonuses.
In 2011 Hall earned $8 million in pay, and $7 million of that came from bonuses.
According to records filed in Montana, BCBSMT's top executive, CEO Michael Frank, took home $635,298 in 2012, of which $213,059 came in the form of bonuses.
Frank earned $514,226 in 2011, of which $102,924 was bonus payments. In 2010 Frank took home $416,100, including $46,441 in bonuses.
Laslovich said Lindeen's office will submit its recommended findings to Leaphart on April 19.